Informations
Le Commun
Rue des Vieux-Grenadiers 10
1205 Genève
Opening hours: 14:00 – 20:00 from Tuesday to Sunday.
Le Commun is in the Plainpalais neighbourhood of Geneva and is accessed from the same courtyard as Geneva's Musée d'art moderne et contemporain (MAMCO) and the Centre d'Art Contemporain. See map below.
To get there: the closest bus stops are "Ecole de médecine", "Musée d'ethnographie" or "Bains" (bus number 2 and 19); the closet tram stops are "Plainpalais" (12, 17 and 18) and "Cirque" (15); there is car parking at Parking de Plainpalais whcih has and entrance on "Avenue du Mail" and another on "Rond-Point de Plainpalais".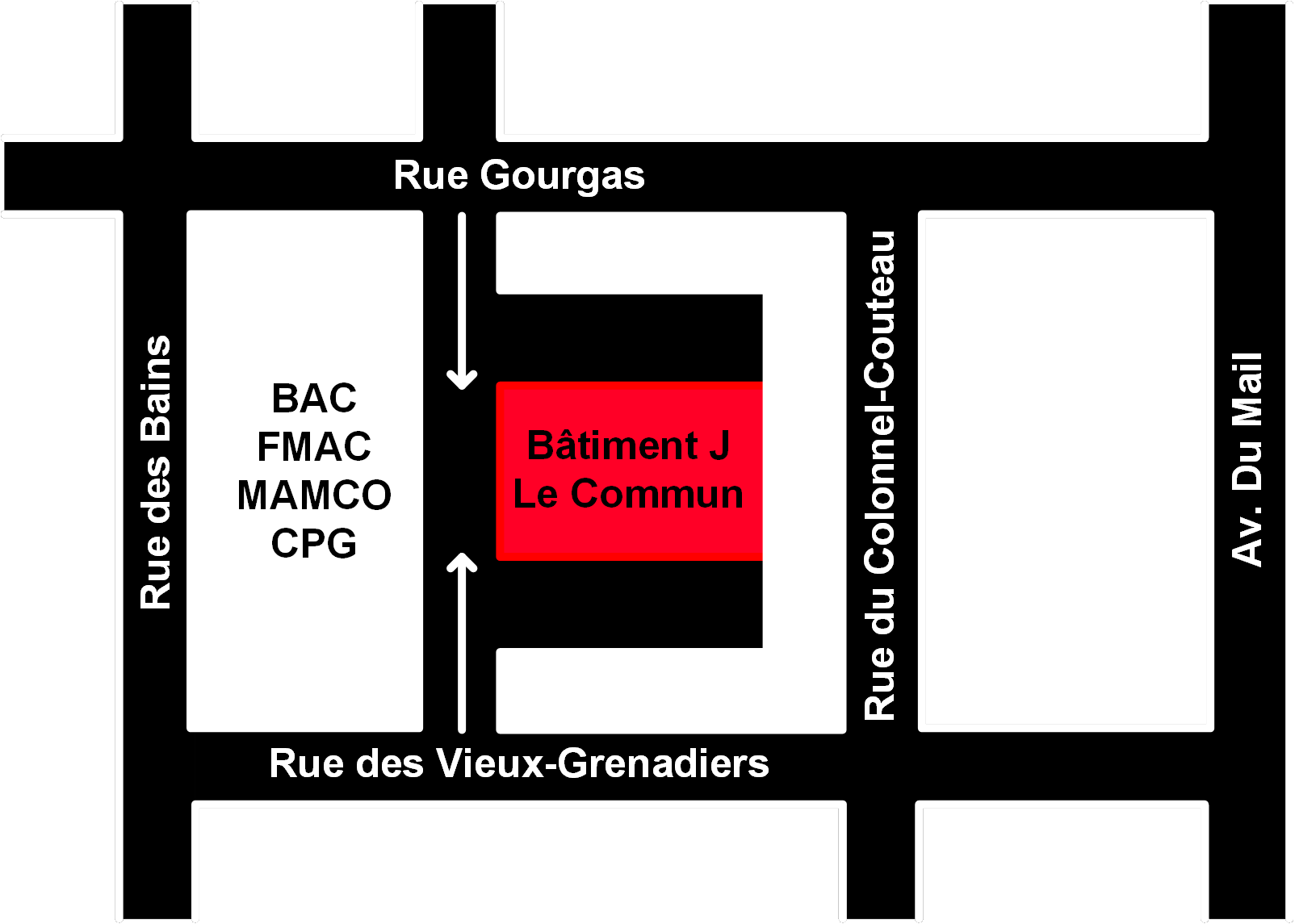 Contact us